You may remember Scottish artist, designer and musician Tommy Perman from our review of Emergent Slow Arcs, a record where Perman recreated Modern Studies' album Welcome Strangers. This time he is back with another project called Positive Interactions.
Positive Interactions is made from the positive, happy sounds Perman received from his friends. You can 'buy' the album in exchange of a message sent to [email protected] about the things that make you happy. You will then receive a free download link. The messages are also collected in the "Happy Messages" segment of the project's website.
We contacted Perman for more information and engaged in a lovely chat. Hope you enjoy reading it.
You can read the Turkish version of the interview here.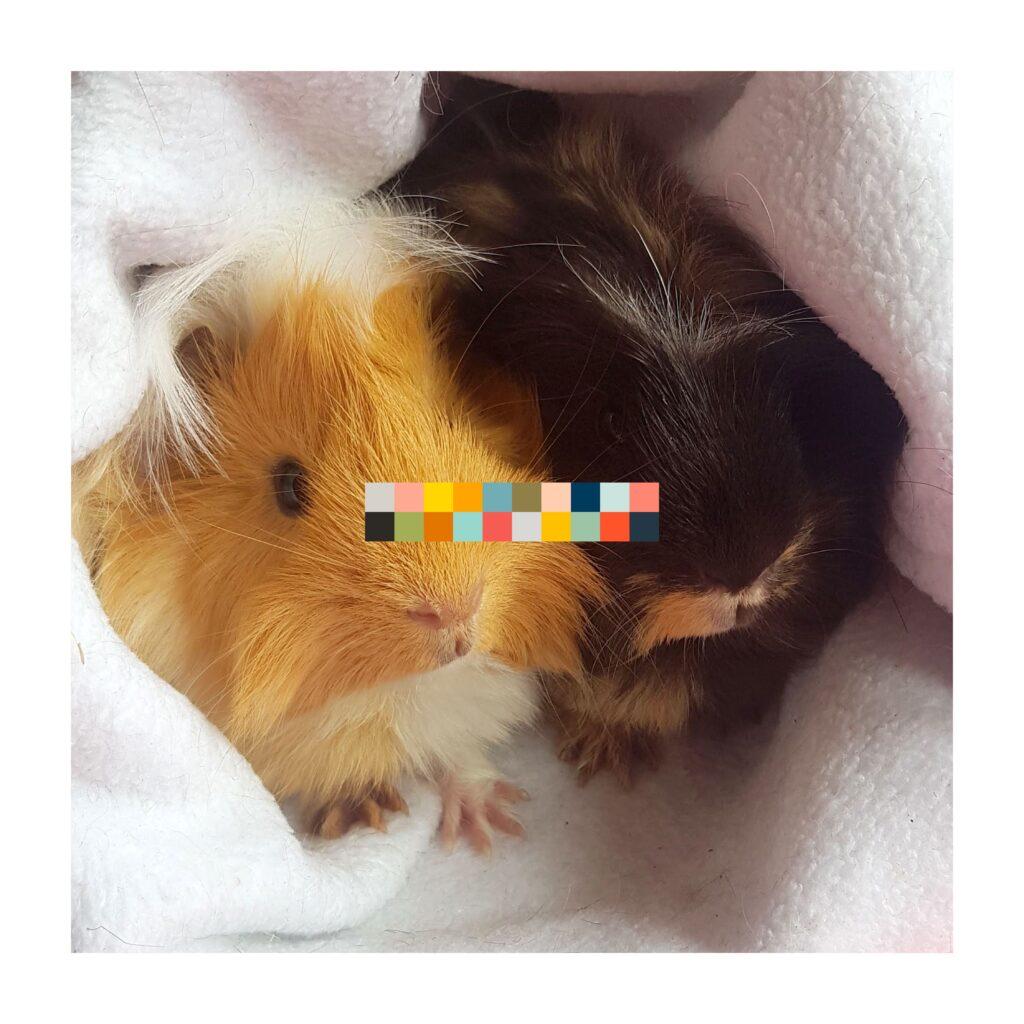 Positive Interactions. What a lovely album and concept. How were you first inspired to make it?

I feel very lucky to have met lots of lovely people in my life and over the last few years I've realised just how important my friendships are. When the coronavirus crisis hit, like many people I felt quite lost and alone and I relied on social media to try to stay connected to others. But I found Twitter especially negative and it was definitely impacting my mental health. I thought of the Positive Interactions project as an excuse to contact lots of my friends and focus on happy things.
How did the physical creation process go? How did you collect your happy sounds? What equipment did you use?

I contacted 50 friends to ask them to send me a happy sound. I wasn't concerned about the quality of the recording at all and I worked with whatever I was sent – everything from audio extracted from iPhone videos to sounds captured on expensive microphones.
To turn my friends' happy sounds into music I mostly used a Mac and a range of software. I tried to use each sound in its original form at least once on the album and then process the sounds in a number of different ways – looping, layering, stretching and pitching them. A few sounds became really important tools in making the album. In particular the sound of a fish wire resonating in the wind (sent to me by my friend Yann Seznec) proved to be an incredibly versatile synth.
The word 'positive' is abstract to a degree, and you render it through your art, which is subjective. How does a person envision commutual positivity under such circumstances?
I totally agree that happiness is a subjective concept and I expect even interprets it differently. When noises from friends started to arrive in my email inbox I noticed quite a few common themes in the sounds: nature, pets, kids, creative activities, making music… Obviously this isn't an extensive research project but these do seem to be widely shared things that make people happy.
Some sounds you use are indisputably abstract, some not as much. One of the most recognizable moments of the record is when you sample "Somewhere Over The Rainbow" at the beginning of "Rocket Trip". How do you sequence the tangible and the abstract to create a certain flow?
I really enjoy working with limits and I loved the challenge of finding ways to fit all the sounds I was sent together. I find it fun trying to find connections between sounds – both sonically and thematically. It helps give me a starting point to build a piece of music from seemingly abstract sources.
Somewhere Over The Rainbow is played by my friend Andrew Weir – he has been learning to play the piano recently and he told me that it was the first piece he learned to play with two hands. It felt a very fitting reference to include in the project. The symbol of a hand-drawn rainbow has been used in the UK throughout the pandemic as a way of kids and families showing their support to our health workers.
Rocket Trip also features Marcus Oakley making loops with his Casio-SK1 and the sounds of Rose Ferraby drawing. Rose, Marcus and Andrew all draw a lot – so this became my theme for the track. Rocket Trip was named by Marcus's nephew Harry – and I think it's a perfect name – it really ties it all together and starts to evoke images in my mind.
The album includes plenty of spoken word passages. How did you elect those passages, and how do they contribute to the integrity of the record? Is it safe to assume that they emphasize the communicative effect of what we hear?
Once again I let the sounds I received inform my decisions. The recording that Yann sent me of the fish wire resonating in the wind also included a beautifully candid chat between him and his wife Kristina. I love their exchanges on this recording – they're so full of warmth, enthusiasm and joy. When I heard it I knew I wanted to try to fit it on the album. Then my friend Clarissa Cheong sent me recordings of her kids that she'd forgotten about and had only rediscovered when I'd emailed to ask her for a happy sound. Her kids "exploring what it means to record sound, to listen to themselves discussing nonsense, playing with song and word and foley". The recordings made by Clarissa's kids Ruben and Samuel instantly reminded me of Yann and Kristina.
How is the communicative response you are receiving so far? Do you feel the record has achieved its purpose in such challenging times?
I can happily say that the record has achieved its purpose. I was delighted with the response when I sent it to my friends. And now that it's being shared more widely I'm so touched by the messages that have been sent in 'payment' for the album. I've been posting some of them on the Positive Interactions website and I'd encourage anyone who's feeling a little low to go and read them.
What keeps you going on during the pandemic?

Everything I've explored in the Positive Interactions album has kept me going during the pandemic. It has been so great to have a reason to reach out to friends old and new to discuss what makes us happy. I've had amazing conversations that I would never have had if I hadn't started the project.
I have two kids (8 and 6 years old) and my family have had quite a difficult and chaotic time over the last year but compared to lots of people I know we are really fortunate. I'm so lucky to have music in my life. Making music and dreaming up new projects definitely keeps me going.
Any additional messages you'd like to share?
Just to say thank you for supporting my music – I really appreciate it!