No style. Just what music can create inside the hearts of people.

Vasilis Dokakis
Founding member of the cult Greek band No Clear Mind, Vasilis Dokakis has his hands busy in various fields including production and film scores. His first solo album, Lotus, is out January 20 via Inner Ear. The lead single, "Human", is out now. We listened to the album beforehand and then had a lovely chat with Dokakis.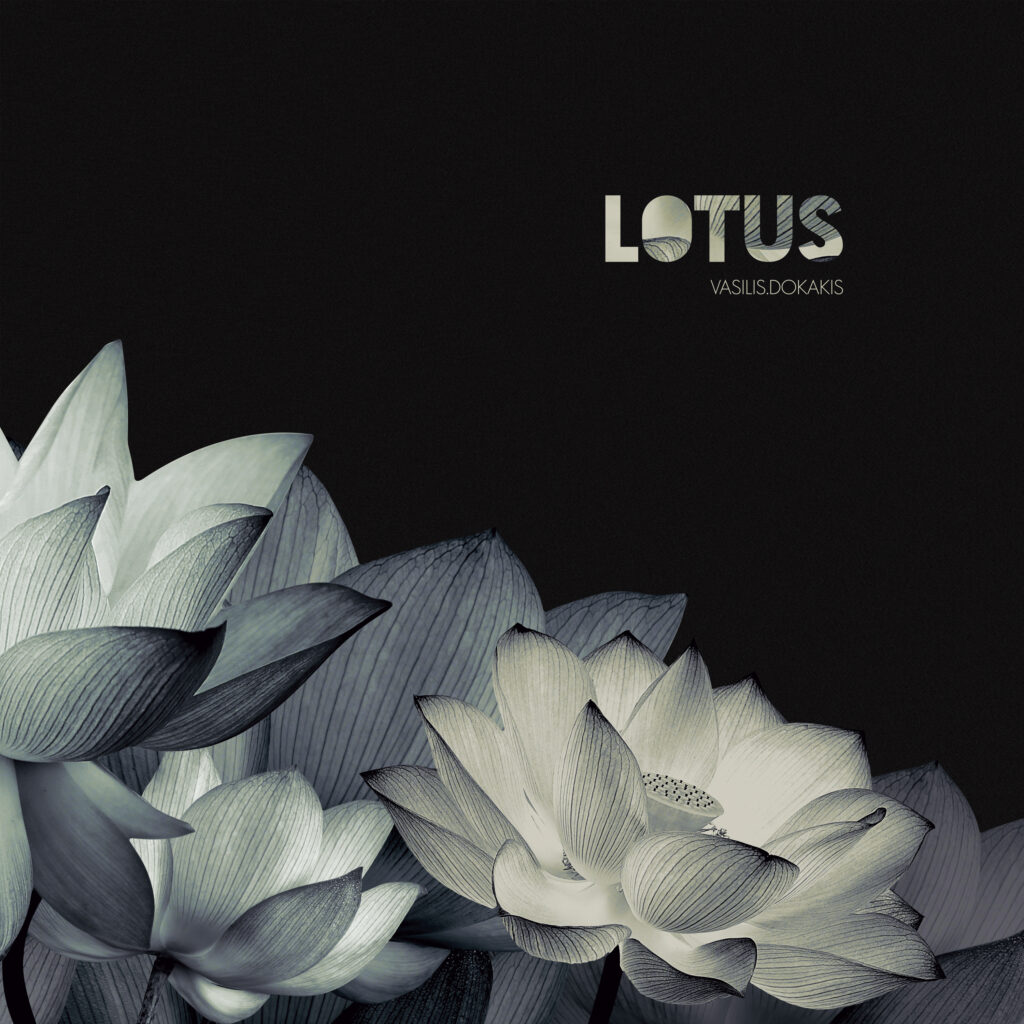 On the day of your Salon concert on March 11th, 2017, Kıyı Müzik had a DJ set at Peyote, which No Clear Mind dropped by after the show. And to honor you being there, we added one of your songs to the set. Do you remember that time?
Yeah! Peyote is the first place we played in Istanbul. I naturally go there when I am in Istanbul, but it has changed so much. But we still try to drop by every time we come.
How do you feel you have grown as an artist since then?
It's been a long ride for me. I have started working in my studio and became more professional in what I do. Music has become a full-time occupation. I have experimented with new sounds in new rooms and new studios. I think I have come a long way.
Your first solo album, Lotus, will be out in a matter of days. What made you decide to make a personal and confessional record?
With the guys from No Clear Mind, we have a long journey dating back to 2004. A really long journey. (laughs) We always feel that we can only play together and we haven't formed other bands. There is this chemistry between us. But there are times when you really want to dig into what you express. You cannot do that if there many people around you. The way I work is really weird. I could re-write a song over 20 times until I found the right recipe. Not a lot of people are ready to do that. So that's one reason why.
The second reason is that all the songs were very, very personal. I've been writing this album since 2013. I have wanted to release these songs for a long time. It was a singer-songwriter project in the beginning, it was only me and the guitar. Eventually, it grew into what you heard and what everyone will hear soon. I really wanted to create something that expresses me a hundred percent. To be able to listen to this ten years later and say, "Absolutely, sure, this is what I wanted to do. This album is exactly that."
What you described can be defined as perfectionism, but obviously, it primarily stems from sincerity.
Yes. Even more than that. When you are in music production and the music business in general, sometimes you go to places you don't want to go. This album is a declaration of what I want to do so that people can understand who I might be personally. I wanted to do this for many years. It's what I feel music should be before me.
Let's talk about the process in the studio. You have a few guest musicians on this project. How did you work with them, was it remote or in the studio?
In the beginning, there was only Chris Vigos, an amazing drummer. I also worked with him on another project called Melentini. By the time I had written most of the album, I decided I wanted to work with him. At that time I didn't have a studio, so half of the recording was done in my living room. The other half is recorded in a studio that we used to rehearse with No Clear Mind. When Chris arrived, he changed everything. It became a different album. It took me a year to realize that we had gone a bit too far and that we should return to the core, that singer/songwriter feel. We recorded at least 15 songs that we didn't release. We will release them some time, but we kept the versions that really set the story of the lyrics. It was a really long process, and that was the story with Chris. Dimitris Pagidas, who is a member of No Clear Mind, contributed some saxophones on "Amazing." Another saxophone player, Dion Stritis, who I really respect, came from Belgium for a day to make "Human." Then there is Fotis Siotas, a top musician in Greece. He did all sorts of crazy things with violas and violins. We had met to discuss other topics, and I asked him to play on my album, to which he said yes.
Why did you name the record Lotus?
I have always been very bad with names. (laughs) But I always had a notion of Buddhism in my life. In that aspect, a lotus symbolizes a new beginning for me. It is also the first I am releasing something without my bandmates. It is kind of like the phoenix that burns and starts over again. Of course, there is nothing that has actually burned, but it is still a new thing that I wanted to do for a long time.
What do you think were the easiest and hardest songs to make from the record?
Wow. Every one of them was really difficult. "Once in a While" was relatively easy, though. It was a straightforward song where I wanted to discover my voice in a more jazzy kind of way, singing like a trumpet or whatever. I sought to find a feeling similar to Chet Baker.
The hardest one was probably "Optimist." It's such a multi-layered song that it's difficult to understand all the things that are going on. It's in 11-8s or something like that. It's a really weird time signature, with polyrhythmic things going on. So it was really hard to find the right recipe for it.
"Human" was also really difficult. They were all a lot of work, but the more you work on them, the more you feel things deep inside. If I don't feel it, I don't know how anyone else will. If the creator doesn't feel strongly about what they are doing, how can anyone else get that feeling? Each one was a journey for me.
For "Rain" and "The Ocean", we did at least six versions of each. I will release them eventually. It was hard to determine why we were doing what we were doing and what would the arrangement be to set the story right. That always remained the case for me. I could have finished this album two years earlier if it wasn't for all those ideas.

You're back to the Inner Ear label with this solo record for the first time after Mets. To you, what are some of the main differences between working solo and with a label?
Inner Ear is a very serious independent label. They are not like some people who just want to make money out of you. You have full freedom to work as you wish. We did make Mets with them, but for the third album, it was okay enough to do it ourselves because we has a lot of momentum at that time. With all the support from our fans and friends and everything. Also, we were three people, so we could easily decide when the album is finished and how we would promote it. Whereas in this solo record, I felt that if I didn't have a partner to share this, I would have refined the album for another ten years. I thought that I needed some help, it was a new project where I needed to reintroduce myself to music fans. I also needed the comfort of somebody watching over me. I'm very happy with how things are going.
What do you think is the wildest definition you have heard so far as a description of your musical style?
All of us in No Clear Mind feel discomfort when someone tries to put a label on what we are doing. It's just impossible. We know that it's not possible for us, I don't know how somebody else does that! But time and time again, people have come to point out that the music we do is very healing. When people are in a bad mood, it can help them to work it out. So that's the most important thing I've heard about what we are doing and what I am doing. I would not trade that for anything. I consider it an honor when somebody feels this way. It means a lot. So, no style. Just what music can create inside the hearts of people.
I vibe with that statement.
It is silly because they still say we are playing post-rock, which is completely wrong. We never played post-rock. It was mostly us taking elements from our traditional composers and playing them with guitars. It had nothing to do with post-rock. Still, it helps sometimes to put a label on things. If it works for someone, then it is okay.
Let's play a game now: What are the last three songs that come up in your streaming platform's search history?
Turns out I remember them. This morning, I listened to a Greek band called Lamda. That's because I'm currently working on a remix production of this amazing song by them called "Καλοκαιρινό." I only recently discovered something about it, though. It talks about the summer and the beach and everything, it sounds so positive. But I found out that it actually is about the migration problem and immigrants. The lyrics are actually really deep. At first, I did not understand it. It goes like "It is a great summer, but why are there some bodies in the ocean? Where do they come from?" The moment I realized that I started shivering. Sometimes you don't realize the true meaning of a song. Sometimes someone explains it to you and you figure it out like that. So that's one.
I have also been listening to Father John Misty's latest album. He sounds like a modern Frank Sinatra on that.
What are your plans for the future? I guess No Clear Mind has been working on stuff too, am I right?
With No Clear Mind, we want to record a new album. The problem is that we don't know where we are going right now. We have a million ideas. We have worked around them and we recently released a song last month. ("Where Love Goes") It is not actually a guide to where we are going, but it just happened and we released it. We need to figure out what further music we want to approach.
As a solo artist, I am not ready to perform the album live yet. I want to find the right people and not rush things. I am most excited to write music for theatre and cinema right now. There is also some production stuff happening in the studio. That's also really inspiring.
Any Turkey concerts on the plan?
We had an invitation, but we are not sure if we want to disrupt our creative process right now. When we are doing concerts, we always need a few months to prepare. We always feel the need to do things we haven't done before on stage. We never play the same set. So I don't have any news about that yet, but we will definitely think about it.
If you had a chance to carve one of your lyrics to your memorial stone 100 years from now, what would you choose?
That's difficult. I think from No Clear Mind, the lyric that really moves me is "No man is an island." It is about how people can become islands sometimes, meaning they don't communicate with other people in society. It is also relevant to other themes I had going back then. So yeah, I really like the lyrics of that song.
With my album, I like how contemporary "Human" is. It is happening right now. People have lost the ability to communicate because we are all alone and we have so many things in our minds that we either explode or feel unhappy. These lyrics mean a lot to me.
Lotus is out January 20 via Inner Ear. You can check out Vasilis Dokakis' official Bandcamp page here.