Multi-instrumentalist Mike Polizze's psychedelic garage rock project Purling Hiss is back after many years with their new album. Drag On Girard releases tomorrow (March 24) via Drag City. We had a quick chat with Polizze to celebrate and learn more about it all.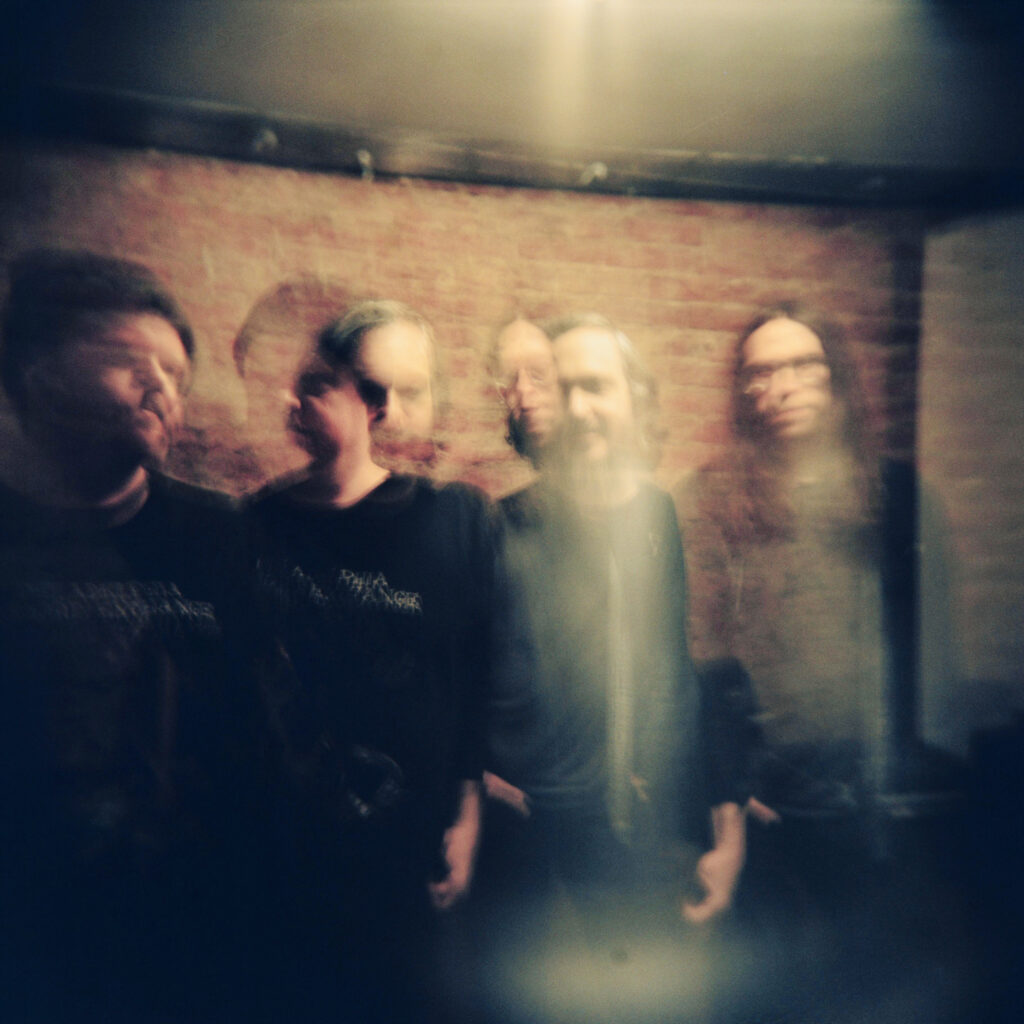 How are you doing these days?
Mike: Doing well, thanks!
Drag On Girard is your first new studio record for a while. You had your EPs out 2017 to 2019, but this is your first outing in the post-pandemic era. How did you handle that messy hellfire for artists?
I just kept writing and working on music. We started tracking this album in the studio right before the pandemic, but had to pause when lockdown happened. Since then, i've released a debut solo album in 2020 and another LP with my other band, Birds of Maya in 2021. 2022 was the first year in a very longtime that i didn't put something out. It's good to be back in 2023!
What instruments and tools did you experiment on for this record?
We had some complete songs and some songs that were loosely structured with room to improvise. We tracked on 2 different sessions, one time to  a 2″ tape and another right into Protools. We recorded with Jeff Zeigler at Uniform Studio, a long time friend and collaborator in the studio. He has great outboard gear we used for both sessions, even when we weren't using tape -he has some good vintage stuff. Our approach was a live-in-the-studio feel. Kind of like playing a show. Some songs were very improvised on side B.
If you were to continue making music using only one pedal, which one would you choose?
Probably a distortion pedal.
Can you describe the physical recording process with three key moments that come to your mind?
I would say live, improvised and fun. It was great to go in and do exactly what we would do at a show, and not worry about how refined it might be or getting it perfect.
If you were to handpick the easiest and hardest songs to write and record for this album, which two would you pick?
We probably worked on the first song "Yer All in My Dreams" the longest, so i'll just call that the most difficult, and not necessarily easiest, but perhaps the most improvised would be "Drag on Girard". It came together in a special way for the record, that we didn't really have rehearsed.
The last couple of years has arguably seen a productive abundance for artists and bands as they all had more free time without the tours and stuff. What were some of your favorite records released in the post-pandemic era?
Sun Ra Arkestra released an album in 2022 and i've enjoyed some Philly friends bands like Rosali's and Heavenly Bodies' recent releases. Classic rock band, Bang from the area have some new stuff coming out soon as well. Got to give the locals a shout.
A quick game, no cheating: Reply with the three most recently streamed songs from your library.
Sun Ra Arkestra, Wayne Shorter and John Coltrane.
If you had a chance to carve one of your lyrics to your memorial stone 100 years from now, what would you choose?
I don't know.
Anything you'd like to add?
Thanks for the interview!
You can check out Purling Hiss' Bandcamp page here.