Canadian jazz trio BADBADNOTGOOD are back with their 5th studio album, Talk Memory, following a five-year gap. With Matthew Tavares leaving the band, the squad of Alexander Sowinski, Chester Hansen, Leland Whitty are here joined by great collaborators such as Arthur Verocai, Terrace Martin, and Brandee Younger. The result is an epic instrumental jazz odyssey. We had a chat with the saxophonist Leland Whitty to learn more about the record.
Hope you are doing well. How is Canada right now? It must be rather cold…
Leland Whitty: Yeah. We have had our first snowfall a few days ago. Not too bad today, though. (laughs)
And you'll spend the rest of your year touring your country. It should be a warming closure to such a tiring year.
For sure. Looking forward to it.
Your fantastic new album, Talk Memory, is out for a while now. How have you been enjoying the responses?
It's been really nice. Especially since it's been a really long time since we put out music. While making it, we were partly thinking of the live shows. That was something that inspired how we approached recording it, so I think playing it live will be really special.
Before we move on to its recording process, I just want to point out that I was instantly intrigued when you first announced the record, and that was partly because you had so far named your studio albums by their numbers. How did you come up with Talk Memory as a title for this one?
Our former piano player, Matthew (Tavares) had left the band, so it sort of felt like a new chapter, a new era for us. Alexander (Sowinski) came up with the name, it was from a poem he had written. It had to do with the idea of respecting all those great music that came before us and using that as an inspiration. This is also the reason why we reached out to so many people who influenced us and collaborated with them: Arthur Verocai, Terrace Martin…
Chester (Hansen) had stated in an earlier interview that this album was a period of transition and refreshment for you after you carried on as a trio and reassessed your band dynamics. Would you like to talk about that?
Yes, it was a big transition moving from being four to three bandmates. It took a lot of effort writing, recording, and jamming with a new approach. At the end of the day, though, we tried to do something more organic in the recording process. We actually wrote and rehearsed a lot of the material ahead of time, but in the studio, all was pretty raw and improvised. We were just thinking like, "That's a good reflection of who we are." We did not want to follow the norms of modern production, we recorded it to tape, with analog gear and stuff. It just seemed like a more seamless recording style and a more honest representation of us.
Right from the opening song "Signal from the Noise" to the following 40 minutes, you perform this focused, epic jazz odyssey that feels more virtuosic, improvisational, and band-oriented than most of your records. And you pulled off this creation in the studio rather quickly. Was it just like instantaneous magic for you?
We did rehearse a long time prior to the recording, but when we actually got together there were changes. Chester had written some of the material on his own, and I also had a couple of ideas of my own, but the dominant part was written together in such a short period of time. We went on a trip to The Joshua Tree to rehearse it and then recorded it in Los Angeles in a two-week period. That was a huge difference because a lot of our records were done in our home studio, so we actually had as much time as we wanted. We could spend days or a week on a single song. That would normally put the span of making a record from half a year to a full year. But the bed tracks on this one were done within two weeks. A few of the collaborators recorded their own parts at their home studios.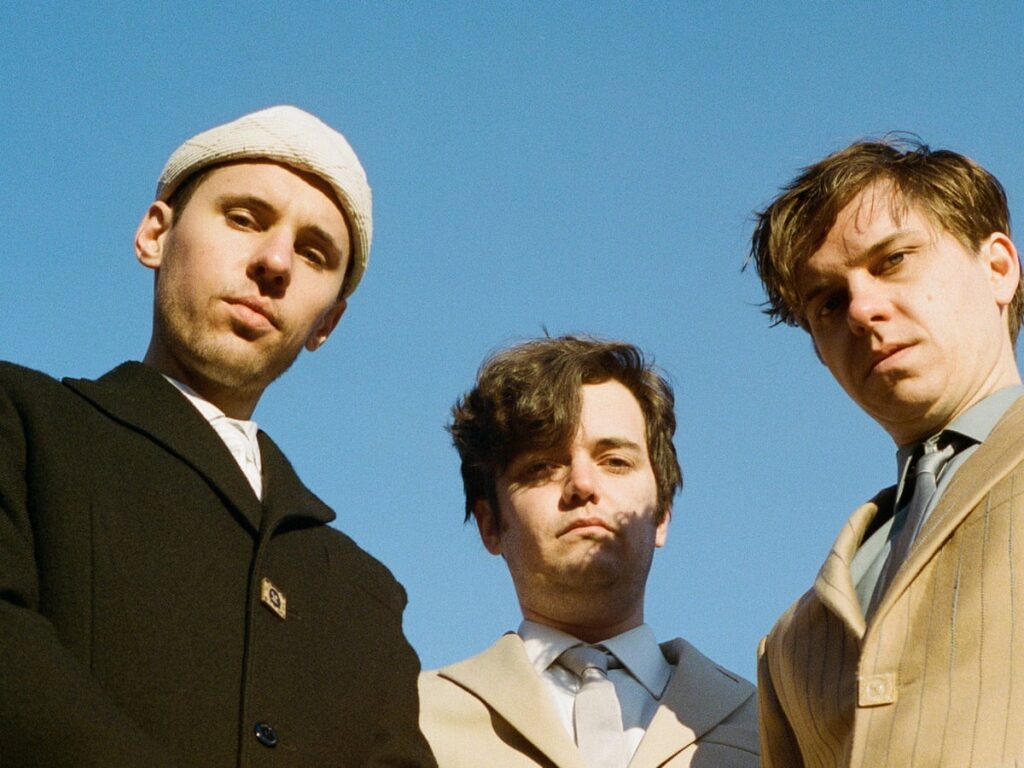 Your sound here seems like a marriage between the classic jazz records and daring, bold experimentalism. How do you think working with legendary collaborators like Arthur Verocai and Terrace Martin influenced the sound you are working with? I think some of their classic works still sound as fresh as yesterday.
Totally. Obviously, Arthur Verocai has such a huge discography, both with his own music and the work he has done with other people. There's a unique sound associated with that. So it was a huge honor to work with him, but another cool thing is that he has done a lot of vocal-based music. Not exclusively, of course, but still. Having him on five songs that were fully instrumental allowed him a lot of room. It drew certain elements from his classic vibe to our music.
We are obviously huge fans of Terrace Martin, both in terms of production and performance, but here he was exclusively playing saxophone. He was just living in the jazz world. Hanging out with those guys and everyone else on the record was great. Our musical influences come from a similar place, and we all have a huge love for classic jazz. (And so much other music, too.) I think it was just a general aesthetic that each individual brought to the table, and we recording it to analog and on tape was special. Russell Elevado, who mixed the record, did an amazing job. He kept it warm and detailed. He also mixes analog. All in all, it was a combination of what everybody brought to it.
You have collaborated with some gigantic names in the past. Who are some other names you wish to collaborate with later?
I guess the tough thing with the pandemic is that it makes it harder for you to be in the same room with the people you're collaborating with. When you record in the same environment, you get to know them better. For us, that's not really a possibility right now. (laughs) But there are lots of jazz legends who would be amazing to connect with, like Herbie Hancock. That would be really special. (pauses) Do you want me to list more, or…? (both laugh)
If there are more on your mind, feel free to share.
I don't know. Wayne Shorter, Frank Ocean, Solange… Lots of people.
We live in a rather obscure age, under the shadow of the pandemic. What are your plans as a band from here on out?
This record was initially intended to be released sooner, but everything was pushed back after the pandemic. Now we are just working on developing these live shows, that's the main focus. We've been writing a ton of stuff as well, so it won't take another five years for us to release a new record. It feels like a new chapter to me, and we have so much built-up inspiration to make our music come out more regularly. Touring is just kind of based on how much touring the world will allow us, but we're all eager to get on the road and play some shows.
Hopefully in Turkey, too.
Yeah, definitely. We've only been there once. It was really nice. Hope we can be back soon.
You can check out BADBADNOTGOOD's Bandcamp profile here.